Welcome to iSpyPixel.co.uk a specialist aerial and land photography & videography company.
Based in Hampshire on the West Sussex/Surrey border, we are well placed to help with any imaging requirements
either using a high quality DSLR for low level photography and 360 panoramas or a high tech drone (UAV) for aerial shots or movies.
Why not take a look at some examples below and please do not hesitate to get in touch!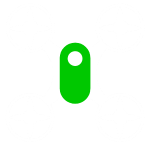 Aerial Photography
Using a state of the art Drone/UAV we can take high quality imagery, perfect for:
Promotional photography
Showreel video creation
Aerial inspections
Aerial views
Difficult to reach locations
Surveying
Ortho photography
Photogrammetry
3D Modelling
UK Restricted Airspace Map
Is the required area safe? Below is a link to some of the restricted areas in the UK, this is just a guide and it's always best to come to us direct and we can investigate all the necessary safety aspects for your aerial photography or aerial survey project.
Photography & video capture
Landscapes
Architecture
Promotional
Estate agency
Rectified imagery – High quality to scale imagery, corrected from distortion and matched to coordinates, detailed areas or large facades, DSLR and/or Drone

Photogrammetry – Measured survey from photography using traditional DSLR or Drone
Virtual tours – High quality 360 photography, virtual tours can be created, Warren has carried these out for Architects and Historic Royal Palaces which have gained excellent reviews– Read more
About
iSpyPixel was set up by Warren Peters to provide a high quality photography/video service using either a Drone/UAV or high quality DSLR. A keen photographer, Warren has an enormous amount of experience in the capture and editing of images and video. He recently acquired a permission to fly (PFCO) from the CAA and is fully licensed to fly for commercial operations.
A director of a successful local Land Surveying company, Warren also has the expertise to combine photography with survey, the applications are numerous for this expertise ranging from rectified/ortho photos, 3d mesh models and large area point clouds.
A self confessed techie, Warren has also built created numerous websites under hampshirewebsolutions which fits perfectly with his photography and editing skills.
Please do not hesitate to get in touch either using the contact form or mobile: +44 7798 711271